Looking for piano lessons or voice lessons in the Palm Beach County area?
As a piano tuner and former instructor, I have several great piano teachers and other instructors in my circles. Here I list them with their information. If you or someone you know wishes to learn to play the piano or has a child that they would like to take lessons, I can recommend the instructors below with confidence. Piano lessons teach children focus, patience, creativity, and appreciation for the arts. Giving a person piano lessons gives them a wonderful gift. – TJ
Recommended Piano and Voice Instructors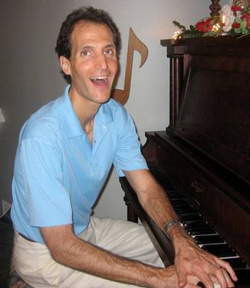 E-mail:
pianozone@comcast.net
Phone:
561 707-1910
Location:
Royal Palm Beach
Piano Instructor: Steve Beherns
TEACHING PHILOSOPHY
Music is a joy. Music is universal. Music is a language and a means of full expression. A spirit of play in the lesson engages the attention & energy of the student, promoting deeper learning. The degree of student participation predicts the degree of musical absorption and application. There is purpose and direction in the lesson, lots of hard work and a blurring between "work" and "fun." I introduce possibilities and encourage initiative, self-direction, exploration and creativity. My teaching is geared to match the student's learning style, and as such, the approach taken is flexible and varied according to the individual, but a strong emphasis is on learning to read music well and knowledge of chords.
BACKGROUND INFORMATION
Steve majored in Music (piano) at Rutgers University and has been on the faculty at the International School of Piano in Vermont. He holds a Masters degree in Teaching with a specialty in Early Childhood Development from Montclair State University. He also has a Masters degree in School Counseling from George Washington University and is a nationally certified counselor. Steve has been in the field of education publicly and privately for 20 years. He has worked as an elementary school classroom teacher and guidance counselor. He brings joy, love and focus to lifelong learning. He offers 30, 45, 60 and 90 minute lessons to children as young as 3 and to adults (the oldest to date is 80).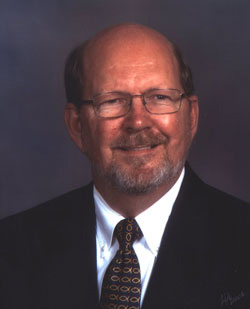 Phone:
561-994-3054
Location:
Boca Raton, FL
Website:
www.hiermusica.com
Piano Instructor: Dr. Bruce Hieronymus
TEACHING PHILOSOPHY
My primary interest is to help students fall deeply in love with music to such an extent that they enjoy practicing, they look forward to their weekly piano lesson and their love of music contributes to their creative thinking in all academic areas.
BACKGROUND INFORMATION
Bruce has been teaching piano in Boca Raton for the past twelve years and he directs the music program at Boca Raton's Claremont Montessori School.
Picture of Piano teacher Jill Switzer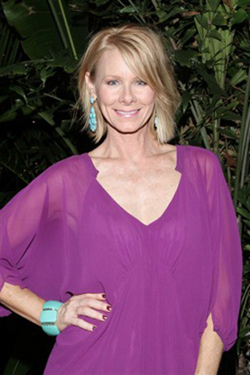 Phone:
561-433-8364
Location:
Lantana/Boynton Beach, FL
Website:
thedivanextdoor.net
Vocal Instructor: Jill Switzer
I've been a professional vocalist for twenty years, performing for royalty, the rich, and the famous at venues like Trump's Mar-a-Lago Club in Palm Beach and at Birdland in NYC. I've performed with the Palm Beach Pops singing standards, with Mary Wilson of The Supremes singing Motown, and I've covered many pop genres as a studio session vocalist.
I never thought anything could compare to the thrill of performing, but that was before I began teaching voice over ten years ago. Helping my students of all ages build strong technique, overcome their individual vocal hitches and ultimately sing to the best of their ability has been more rewarding than I could have imagined.
My mission as a voice teacher is to give students a comprehensive, practical education. Proper vocal technique is the critical foundation, but theres so much more I've learned as a working vocalist that is necessary for singing success. I address everything from song choice to microphone technique to stage presence and have regular student showcases for live performance experience. I offer the Switzer Musical Productions professional recording studio to students once they've mastered a song for the purpose of gaining knowledge in the recording process including post production. Students then have a quality recording to share with friends and family, for use as a demo, and to hear their progress.
I look forward to hearing from you!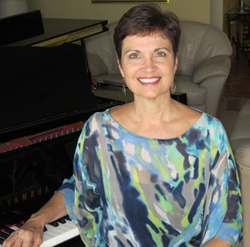 Phone:
(561)-762-1785
Location:
Palm Beach Gardens/Juno Beach
Vocal/Piano Instructor: Linda Jordan
Inspiring the love of music through piano or voice lessons is a true joy for me! Each student is unique and comes to me with different learning styles. It is my desire is see what is inside and to help them grow in their expression of music by teaching skills that will develop confidence in their own musicality.
BACKGROUND INFORMATION
Linda graduated from Palm Beach Atlantic University with a degree in Music Education and Church Music. She taught music in Palm Beach County Schools for 6 years before becoming the Director of Music and Fine Arts at Oceanview United Methodist Church in Juno Beach. Linda is the Worship Leader for two worship services on Sunday mornings with a Praise Team and directs the Celebration Choir. She also directs children's choirs and handbells for children, youth, and adults. For the past 18 years, Linda has directed Oceanview Music Camp for children in the summer as they learn a musical in one week and then perform it. Linda teaches private piano and voice in her home and at Oceanviews Fine Arts School in Juno Beach.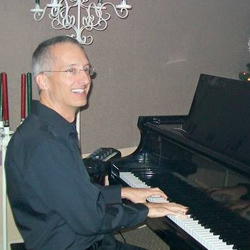 Phone:
772-287-7422 ext 215
Location:
Stuart
email:
mdpstudio88@yahoo.com
Piano Instructor: Darren Snipes
Teaching Philosophy:  Piano lessons can be so much fun, especially in my "Scooby Doo" piano studio.  My students will learn scales, chords, music terminology, sight reading, rhythms, ear training, theory, and music history.  Each lesson is carefully planned & organized & taught in a fun educational way for both kids and adults.  I use the Alfred's Premiere Piano Course, which includes a wide variety of musical genres, including Folk, Classical, TV & Movie Themes, Pop, Blues, Ragtime, and Jazz.
Ages: 2nd grade – Adult
BACKGROUND INFORMATION
Background Info:  I have been playing the piano for 32 years at First Baptist Church and teaching private piano since 1990.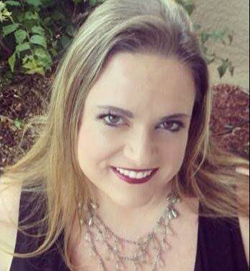 Phone:
772-878-1680
Location:
Port St Lucie, FL
Website:
petrovajonesmusic.com
Instructor: Petrova Jones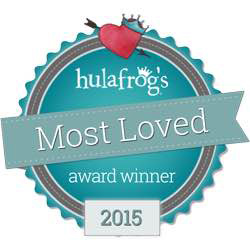 TEACHING PHILOSOPHY  With over 30 YEARS of combined dynamic music teaching experience, an excellent reputation and superior client satisfaction, the team at PETROVA JONES MUSIC wants to be your first choice in CUSTOM MUSIC EDUCATION ™  programs in the Port Saint Lucie and Treasure Coast area. A child's first experience with music is vital, and one that will last for a lifetime. Finding the right teacher to develop, cultivate and encourage your child is crucial.
BACKGROUND INFORMATION  You may already know that finding an excellent  music teacher with extensive teaching experience, state certification, and patience and is hard; locating the right person who has the ability and experience to work with students who are gifted, or have special needs and behavioral challenges or autism can be challenging; We strive to be THAT TEACHER for YOU.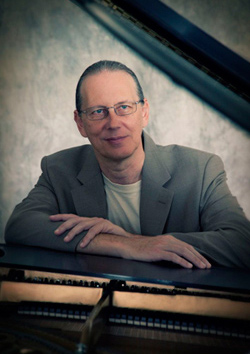 Phone:
(561) 487-9797
Location:
Delray Beach
Boca Raton
Website:
tonysona.com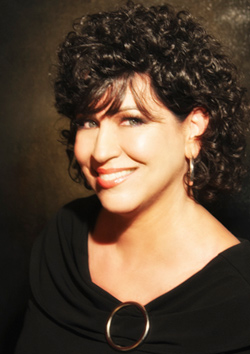 Phone:
(561) 487-9797
Location:
Delray Beach
Boca Raton
Website:
gailrobin.com
Piano Instructors: Tony Sona and Gail Robin
The team of Tony Sona and Gail Robin has enjoyed the privilege of providing private music instruction in Boca Raton and surrounding communities since 1995. All levels are taught. Ranging from preschoolers to retirees and from formal classical instruction to creating your own accompaniment for favorite popular songs, these versatile instructors provide all the essential elements of music study while fully engaging the student and ensuring a fun and gratifying experience. Performance opportunities are provided in elective yearly recitals.
We can also come to your house in the Boca/Delray area!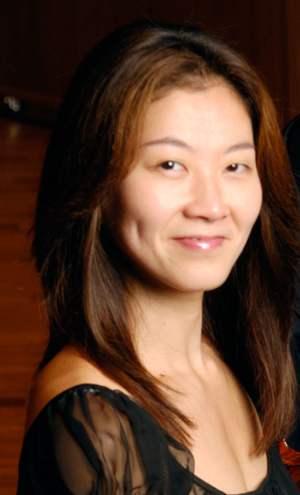 Phone:
561-923-0465
Location:
Wellington, FL
Website:
www.BellissimaMusicAcademy.com
Piano/Music Theory: Eriko Izumida
We have a simple teaching philosophy: one of our best strength as music teachers is motivating and inspiring students to become the best musicians they can be. As a result, many of our beginner students continue their studies and have become advanced players performing with in their youth and/or school orchestras as leaders and on occasion as soloists. Our approach to every student is individual, designed to bring out expressive musicality through mastering instrumental technique
Pianist Eriko Izumida has been an active soloist, collaborative pianist, and chamber musician. A native of Japan, she began studying piano at the age of three. She has studied at the Royal Academy of Music in London, United Kingdom, and at the Cleveland Institute of Music where she holds both Bachelor of Music and Master of Music in piano performance. Previously she has has taught Piano at Baldwin-Wallace University Conservatory of Music, and Chagrin Valley Music Academy in Cleveland where her students have won many contests and become professional musicians.